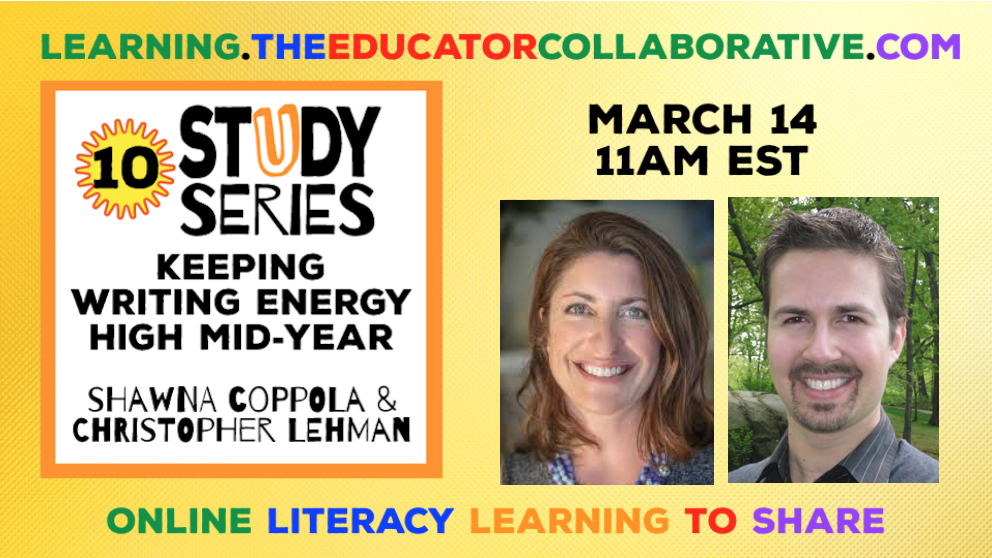 Shawna Coppola, author of Renew! Become a Better and More Authentic Writing Teacher and Christopher Lehman, Founding Director of The Educator Collaborative, and author of Energize Research Reading and Writing and lead this session on raising and retaining high energy for our writers mid-year. When the seasons just aren't changing, testing season is looming, and there is just so much to do—these practical strategies and inspirational ideas will keep you and your writers going strong. This session will also include highlights from Rozlyn Linder's Big Book of Details.
Standards-aligned: CCSS W1-10; Danielson: 1, 2a-b, 3, 4a, d-e
Each session is linked to professional and learning standards. As every district is different, crosswalk these between your own standards for alignment or contact us with questions.